Applications Now Open!
The
New Online Master of Social Work


Program from the #7-ranked
UNC School of Social Work is accepting applications through Oct. 24 for the January 2024 session.
Explore each section to learn more about our Online MSW
World-class reputation and reach.
Hyper-local to you.
UNC School of Social Work's mission is to advance equity, transform systems, and improve lives. Our innovative new Online MSW was created in response to demand from changemakers who want to strengthen their roles in the community while keeping their current jobs and commitments. This program seeks to address urgent workforce needs by tapping into talent from underserved areas across North Carolina, the Southeast and the nation to help tackle the complex challenges in our communities. The Online MSW at UNC provides:
Student Voices
"What makes this program so different from others is how we are valued not only as students, but as humans as well. The faculty and staff work very hard to ensure our identities and experiences are included in our guide toward reflection, critical thinking and ethical social work."
–
Carlton Johnson
,
MSW '24
Are you ready to advance equity, transform systems, and improve lives in your community?
At a Glance
25% increase in salary for social workers with a master's degree vs. a bachelor's degree alone (Bureau of Labor Statistics, U.S. Department of Labor)
100% of courses taught by full-time, on-campus UNC faculty
0 – No GRE requirements to apply
62 Graduate-level credit hours
#1 value of UNC-Chapel Hill in American public higher ed (Kiplinger's)
#7 Nationally-ranked best school for social work (US News & World Report)
2 INTERNSHIPS IN
YOUR HOME COMMUNITY
6,022 UNC SCHOOL OF SOCIAL WORK Alumni network
How can an Online MSW
help me and my community?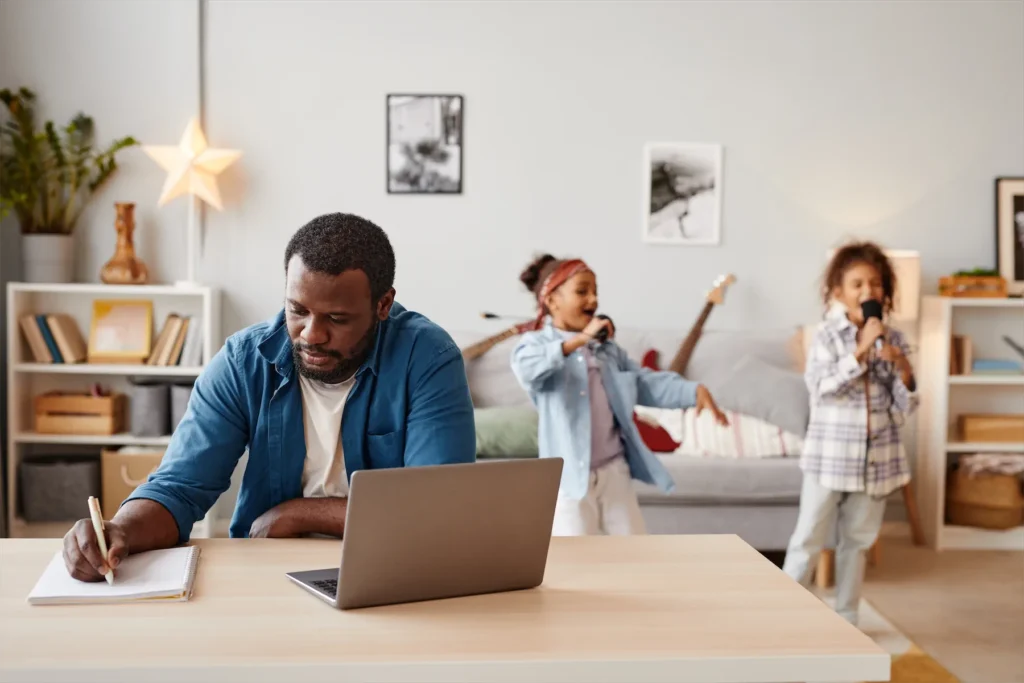 Completing the Online MSW program provides wider access to expertise, experience, and connections that help create positive change in your community.
Industry Needs
The nation has a shortage of social workers, with too many underserved areas. Over the next seven years, national shortages are predicted for the following Direct Practice positions: mental health and substance abuse social workers; health care social workers to assist aging populations; and child, family and school social workers.

Leadership Opportunities
The state of North Carolina currently employs more than 15,000 licensed clinical social workers. The need for such professionally-trained social workers is projected to grow by 9–12% from 2021–2031.

Macro "Big Picture" Option
Our Community, Management, and Policy Practice concentration prepares social workers to improve lives from the systems level.
Access to Top Faculty
"We have a 'bespoke' approach to practicum education. Our Online MSW students will partner closely with a practicum faculty member who will help them identify a practicum, preferably within their home communities. It's a hands-on approach with an exceptional level of support over the course of their generalist and specialization practicum."
–
Ronni Zuckerman
,
assistant director of the online practicum education program
Program Overview
How Do I Apply?
Applications for January 2024 enrollment for the Online MSW program are open through 11:59 p.m. ET on Tuesday, October 24. To be considered for admission to UNC School of Social Work, you must provide documentation of the following in your UNC Graduate School application:
Bachelor's degree in any discipline, earned from an accredited four-year college or university (or the international equivalent of a bachelor's degree)
Academic background that encompasses knowledge and world views from a broad variety of disciplines
Unofficial transcripts from each college and university attended
Statement of Purpose (4–5 pages)
Three (3) letters of recommendation
Current resume or CV
TOEFL (Test of English as a Foreign Language) or IELTS (International English Language Testing System) score within the past 2 years (international applicants only)
Social work experience is not required. However, social work-related coursework and volunteer or professional experience are preferred. For more information on required application materials, please visit the UNC Graduate School website.
Join Our MSW Alumni
"I was a non-traditional MSW student, intent on solving problems by combining my corporate background with my interest in social justice. UNC's macro program was the perfect fit, supporting my journey to discover my best path, and helping me build the skills and confidence to launch an innovative nonprofit."
–
Nora El-Khouri Spencer
,
MSW '17
Frequently Asked Questions
UNC School of Social Work
Advancing equity
Transforming systems
Improving lives